Epomaker TH66
65% Hot Swappable RGB 2.4 GHz/Bluetooth 5.0/Kabelgebundene mechanische Gaming Tastatur
Vorbestellungen werden innerhalb von 8 Wochen verschickt (Feiertage ausgenommen)
Mechanische Gaming-Tastatur mit 65 % 66 Tasten
Aufgerüstete Gateron Pro Mechanische Schalter & EVA Dämpfer
Drei Verbindungsmodi: Bluetooth 5.0 & 2.4GHz & Typ-C Kabel
Nach Süden ausgerichtete RGB-Hintergrundbeleuchtung
PBT-Tastenkappen in MDA-Profil & Farbstoff-Sub-Technik
Software für Win & Mac
Die höhere LED auf 1 Taste ist nicht defekt. Es gilt nur für die Schalter, die "Lichtkondensator" wie Gateron Pro 2.0 enthalten.
Gaming-Tastatur
Die TH66 von EPOMAKER ist eine modulare Tastatur für alle, die gerne etwas Neues ausprobieren möchten - von den Anschlüssen bis zu den Schaltern.
Drei Verbindungsmodi
Es gibt drei Möglichkeiten der Konnektivität: Bluetooth 5.0, 2,4 GHz und ein kabelgebundener USB-C-Ausgang. Dank der Hot-Swap-Buchsen kann es eine Vielzahl von Schaltern, sowohl 3 als auch 5-polig, aufnehmen.
Modifizierte dichtungsähnliche Struktur & Schaumstoff-Dämpfer
Die TH66 ist weder eine traditionelle Dichtungsstruktur noch eine typische Sandwich-Halterung. Stattdessen versucht die TH66, die Balance zwischen dem traditionellen Dichtungsdesign und der Sandwichstruktur zu finden, um die Anforderungen an ein weiches taktiles Erlebnis und Tippstabilität zu erfüllen.
Sie verwendet eine Dichtung am Rand des unteren Gehäuses als Hauptkontaktpunkt, was zu einem weicheren Anschlag und weniger Geräuschen führt. Gleichzeitig sind die Platine und die Leiterplatte mit wenigen Schrauben befestigt, wodurch ein häufiges Problem herkömmlicher Tastaturen mit Dichtungen beseitigt wird: mangelnder Halt im zentralen Tippbereich und Instabilität bei starkem Tippen.
Darüber hinaus sind zwei Schichten EVA-Schaumstoff zur Geräuschdämpfung in der mechanischen Tastatur Epomaker TH66 vollständig verarbeitet.
Im Vergleich zur herkömmlichen Sandwich-Tastatur bietet die TH66 ein weicheres und leiseres Tippgefühl und eine stabilere Haptik als die herkömmliche Dichtungstastatur.
Programmierbarer Metallknopf aus Aluminium
Oben rechts auf der Tastatur befindet sich ein Aluminiumknopf. Der Knopf wird zum Erhöhen oder Verringern der Lautstärke verwendet, kann aber auch als Drucktaste verwendet werden. Die Standardfunktion des Knopfes ist das Stummschalten des Tons, aber Sie können ihn auch für andere Funktionen programmieren, wie z. B. Wiedergabe/Pause, Öffnen der Suchfunktion oder sogar für einige Tastenkombinationen wie ctrl+C oder ctrl+V.
Vorgeschmierte Stabilisatoren
Um die Diskrepanz zwischen dem Tippgefühl und dem Klang der großen und kleinen Tasten zu minimieren, haben wir auch die Qualität der Stabilisatoren verbessert und alle Stabilisatoren vor dem Verpacken geschmiert.
PBT-Tastenkappen in MDA-Profil & Farbstoff Sub Technik
EPOMAKER TH66 Tastatur kommt mit den beliebten EPOMAKER Theory Keycaps im einzigartigen MDA Profil. Die Tastenkappen sind aus hochwertigem PBT mit Farbstoffbeschichtung hergestellt.
Sie werden oft als die beste Wahl für Tastenkappenmaterialien angesehen, auch über ABS-Tastenkappen, da PBT viel haltbarer, ölbeständiger ist und farbecht bleibt. MDA-Profil ist eine Art einer niedrigeren Version des SA-Profils, daher ist es ziemlich geeignet für diejenigen, die gerne geformte Tastenkappen aber nicht zu hoch sind
Hinweis: Die oberste Reihe (F-Reihe) des TH66 ist mit nach Norden gerichteten LEDs ausgestattet, die anderen Reihen sind mit nach Süden gerichteten LEDs. Dies ist kein Defekt, und wir werden keine Rücksendungen aus diesem Grund akzeptieren. Wir empfehlen, nur Gateron SMD-Schalter für den TH66 zu verwenden. 
FAQ
About Group Buys
What is a Group Buy?
A Group Buy (or GB) is a term widely used in the keyboard community, which is super similar to crowdfunding. This is a process in which each customer unites together and uses the collective buying power to purchase goods at a reduced price or at all. Note here that products in group buy must reach a certain amount of products sold before manufacturing can start. After the buy hits its minimum order quantity (MOQ), and the GB period ends, production will begin and the shipment follows.
Group Buys from Epomaker.com are non-cancellable and non-refundable after the Groupbuys go live for 5 days. For example, a GB starts on Monday, then after Friday, we can't cancel and refund the order for you. This is because, after 5 days of the start, we usually have started to sort out the order data for mass production. Changes and cancellations will delay the overall process and ruin everyone's experience, which is the last consequence we want to see.
Each Group Buy has a "closed" date. If the group buy doesn't reach the MOQ by the end of the last day, the production will not be made, and you will receive a full refund without questions.
What are the benefits of joining a Group Buy?
✅ You get to purchase and enjoy the product at the earliest.
✅ Affordable prices for high-quality products. The price of a GB product is usually the lowest within at least 6 months.
✅ Extras and gifts. Depending on different GBs, you might get exclusively discounted add-on products, or free gifts by joining a group buy as an early supporter.
✅ Being more than a customer. You might also get to contribute your suggestion and feedback to the final product. Reasonable and realistic suggestions might be accepted and conducted to the final product. To us, there's nothing more valuable than your voice.
✅ Secure, authentic, reliable, and transparent process. I bet you have done your search and noticed that there are some shady vendors who disappear after collecting money from GB supporters, regardless of whether the GB meets the MOQ or not. The first crowdfunding campaign started by Epomaker can be traced to 2020. Since then, we have successfully fulfilled at least 6 campaigns for our supporters. Time has examined us for you as well as training us to become better and better.
So I placed an order, now what?
Well, now we wait. Kindly check the timeline and schedule posted on the specific Group Buy page, and you will know how long the wait could be before production and shipment. Keep an eye on the page update and your inbox, you will get an email including a tracking number when your order is shipped. Follow our socials or join our discords, you can also find notifications and help there
Select the best switch for your style.
Before choosing what type of mechanical or optical switch, we need to understand it is mostly about preference. You need to look into what will work best for you and what you will use your keyboard for the most. Our Epomaker GK series, and some of our other keyboards allow for hotswappability. This means that even if you dislike the current switch you bought, you can swap it to another switch. Which switch you can swap to depends on your keyboard type.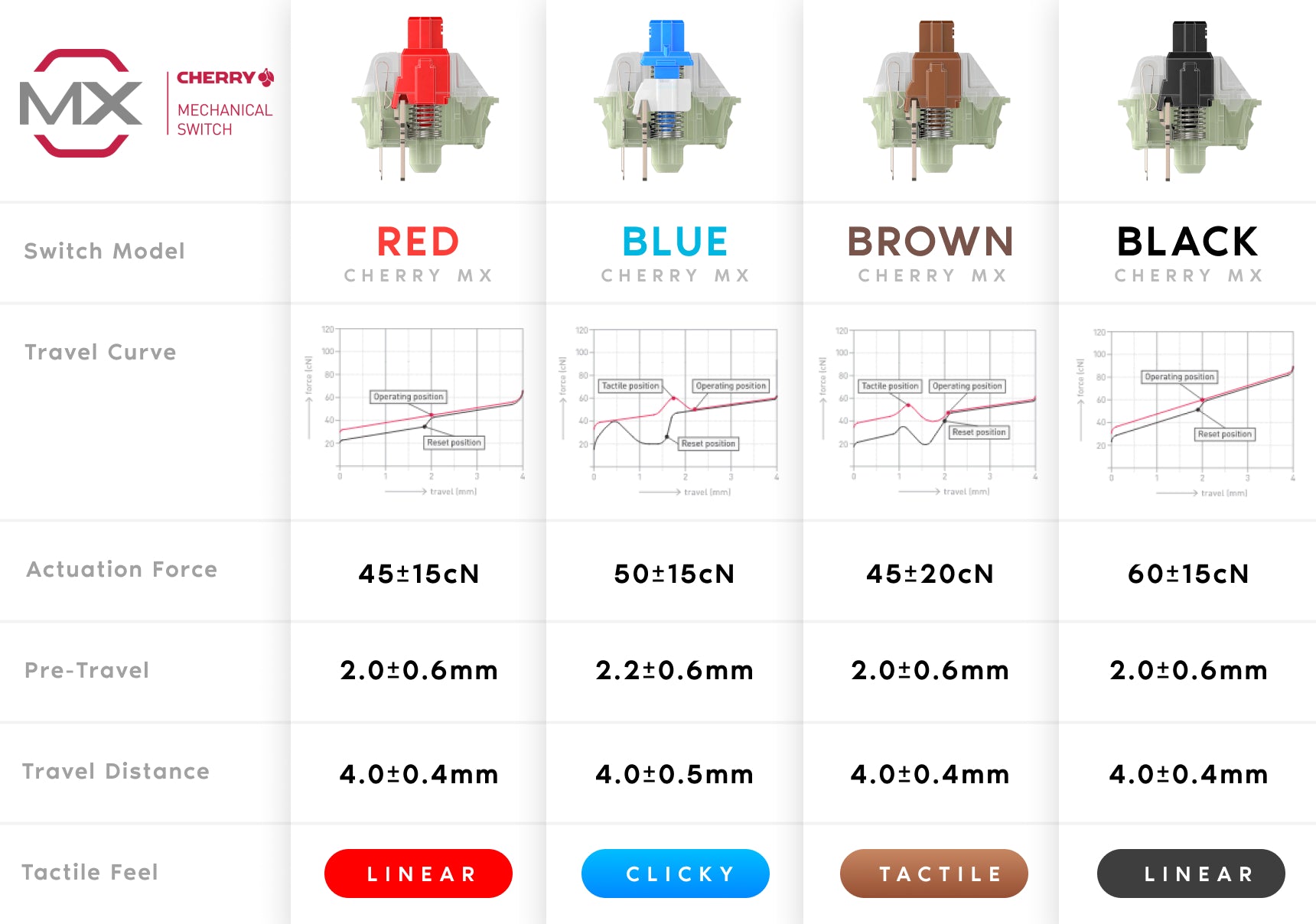 PRODUCT SPECIFICATIONS
Hotswappable
Ja, 3-polige oder 5-polige Schalter kompatibel
Tastenkappe Material
PBT Tastenkappen
Tastenkappenprofil
MDA-Profil
Konnektivität
USB-C, Bluetooth 5.0, 2.4 GHz
Kapazität der Batterie
2200 mAh
Anti-Ghosting
Unterstützt NKRO in allen Modis
WHAT'S IN THE BOX?
1 * Tastatur
1 * Typ-C Kabel
1 * USB-Dongle
1 * Gebrauchsanweisung
Extra Tastenkappen
Amazing service and product
Keyboard is the best stock keyboard I've had. For the price it was the right thing to get I would recommend
Question about double space typo.
As you can see in the subject line and throughout my comment, my Epomaker TH66 I've recently bought over Amazon is doubling the space although I only press once. I'm not fixing these errors in hopes that it'll give you an idea about its frequency. This is really very annoying. Any ideas how to fix it?
Thanks
Just what I wanted
The stock keyboard is absolutely lovely and I'm obsessed! It's soft, quiet, rainy, low toned, thunky, matte feel is great, doesn't get greasy. Been using for a month and no letters worn out. I got the Ansi white case, Monet MDA V2 Keykaps, with flamingo switches (sound so similar to holy pandas), it came packed well and prelubed switches. Both wireless and wired mode work great. Backlighting is a bit weird, color on program is for example orange but on keyboard shows up purpley pink. All colors are off so have to play around with it to actually customize color.
FAQ
Shipping & Handling
Which countries do you ship to?
We are generally able to ship to most countries via DHL Express, and many countries via Standard Shipping. You may clarify with our team to see whether Standard Shipping is available to your country.
Note: For the country of UK, India and Russia, we can only do Standard Shipping. For countries of Africa, Argentina, Hawaii, Kuwait, Mauritius, Montenegro and Sri Lanka, to name a few, we can only do Express Shipping. Click here to read our Shipping Policy.
How much does shipping cost?
We have two shipping methods - Standard Shipping and Express Shipping.
Standard Shipping Is free for most countries/areas.
Express Shipping via DHL Express is 10-40USD depending on your country. If your order is over 500USD, DHL Express Shipping is free*.
*The GK96S, SK96S, AK84S and NT68 are exceptions for free shipping.
Shipping fees exclude import taxes or processing fees that might be applicable for your country. Epomaker is not responsible for any form of such fees.
How long does it take to receive the order after it is placed?
For in-stock products, your order will be shipped within 3 working days. Customized items will take a longer time (do check in with our staff for more information). On normal non-sale days, once your parcel is shipped:
For Standard Shipping, it takes about 2-3 weeks for items to be delivered after it is shipped. For some countries, it might take up to 2-3 months, depending on your country and its custom procedure. The duration for transit is beyond our control. Epomaker does not arrange refunds for such cases. Please consider an upgrade to DHL Express or keep the waiting time in mind.
For Express Shipping, it takes about 3-7 days for items to be delivered after shipping out.
*Note: Shipping period might be affected due to festive seasons or other unforeseen circumstances.
Warranty & Returns
7-Day Return Policy
On the ground of disliking a product, you may return any non-customized and non-sales product that is sealed, within the 7 days upon receiving it. To be eligible for a return, your item must be unused and in the same condition that you received it. It also must be in the original packaging.
Customized and sales products, accessories, or spare parts are excluded from the 7-day return policy. The shipping fee, handling fees, or any form of tax caused by return will NOT be refunded. Additionally, a restocking fee (35% of the item's retail value) will be charged under this circumstance... Click here to read our full return policy.
1 Year Warranty
Epomaker offers a 1-year warranty for keyboards and DIY kits, and offers a 6-month warranty for keycap sets and cases (e.g the case-only product sold separately). Batteries will be covered by the 3-month warranty. Accessories such as keycap pullers, switch pullers, free spare keycaps, cables etc., are excluded from the warranty. To claim for a warranty or confirm whether your product is eligible for return/warranty, please kindly contact us via support@epomaker.com.
The warranty does not extend to any product whose serial number has been defaced or altered, just as the warranty will cease if you make modifications in the software not authorized by Epomaker. Click here to read our full Warranty Policy.
48 Working Hours response to Support Inqueries.
For items that are damaged, incorrect, or faulty upon delivery, you must contact support@epomaker.com within 7 days upon delivery. You need to provide any solid proof of the problem you come across. Epomaker will help you identify the problem, and may cover the shipping cost according to the agreed amount. Please kindly note that a shipping fee that is extremely higher than the 15% of product value is non-refundable. The shipping fee won't be refunded if the product is not with any manufacturer defects.
Product Questions
How to choose different switch options?
To choose the suitable switch, it depends on the scenario you use the keyboard and your preference on the typing experience. Here is our helpful guide for your reference: View our Switch Selection Guide
Where can I find the manual/software/driver for my item?
For manuals and software, you may find it in this link: software downloads page
Are there any keyboard with layouts other than ANSI (US Layout)?
As the ANSI is one of the most popular layouts around the world, our keyboards are following this trend for now. For other layouts, we will try our best to make them available on our website in the future.
I want to make myself a DIY keyboard. Where can I find some help?
You may join our Discord to ask for assistance: Click here to Join