NiZ Atom 66/68/82/84 35g 2021 Ver.
Niz Electro-Capacitive Wired Keyboard for Laptop/PC/Gamers
35g Electro-Capacitive EC Keyboard

2021 Upgraded Wired Version

Adjustable Trigger Key Stroke

Laser-engraved PBT Keycaps
Free standard shipping to most countries
Enjoy free shipping to most countries*. Please refer to our
shipping FAQ
to see if you apply.
Covid-19 Shipping Delay Notice
Shipping may be delayed due to covid-19 depending on your country regulations.
35g Electro-Capacitive EC Keyboard
The NiZ Plum Atom 66/68/82/84 combines the silent operation of a rubber dome keyboard with the reliability and tactility of a mechanical keyboard. The construction consists of a rubber dome that houses a slider, over which is a coiled spring and a printed circuit board. 35 g pressure switches gives you a gentle feeling, mechanical players can add 10g spring to increase the percussion.
Full Key Programmable
If you want to adjust the layout, feel free: It' s programmable and macro-compatible as well. Each key can be macro defined and individually customized. Built with the latest USB-C connection, it's fast and efficient.
Adjustable Trigger Key Stroke
Trigger keys of the newest versions of the keyboard can be switched back and forth between 2mm and 3mm. In order to make the keyboard stable and reliable, NLZ integrates this function into the programming software, hiding the five level 0.1mm fine-tuning file, After adjusting the trigger key, the firmware will be written and the reboot will still exist to avoid the trouble of reset.
Laser-engraved PBT Keycaps and More Details
Outfitted with durable PBT keycaps, the board is durable and resistant to the oils that build up from your fingertips over time. Two stage support leg structure and high damping anti-skid pad. Key line separation structure, three - way outlet groove cable through the place of fillet treatment, to prevent scratch cable.
12 Months Warranty Guarantee
Each of our products come with a 1 year warranty to guarantee your satisfaction and the quality of our products. We want you to feel confident knowing that your new keyboard will last a long time. Please feel free to contact us anytime and we promise a reply within 24-hours.
Select the best switch for your style.
Before choosing what type of mechanical or optical switch, we need to understand it is mostly about preference. You need to look into what will work best for you and what you will use your keyboard for the most. Our Epomaker GK series, and some of our other keyboards allow for hotswappability. This means that even if you dislike the current switch you bought, you can swap it to another switch. Which switch you can swap to depends on your keyboard type.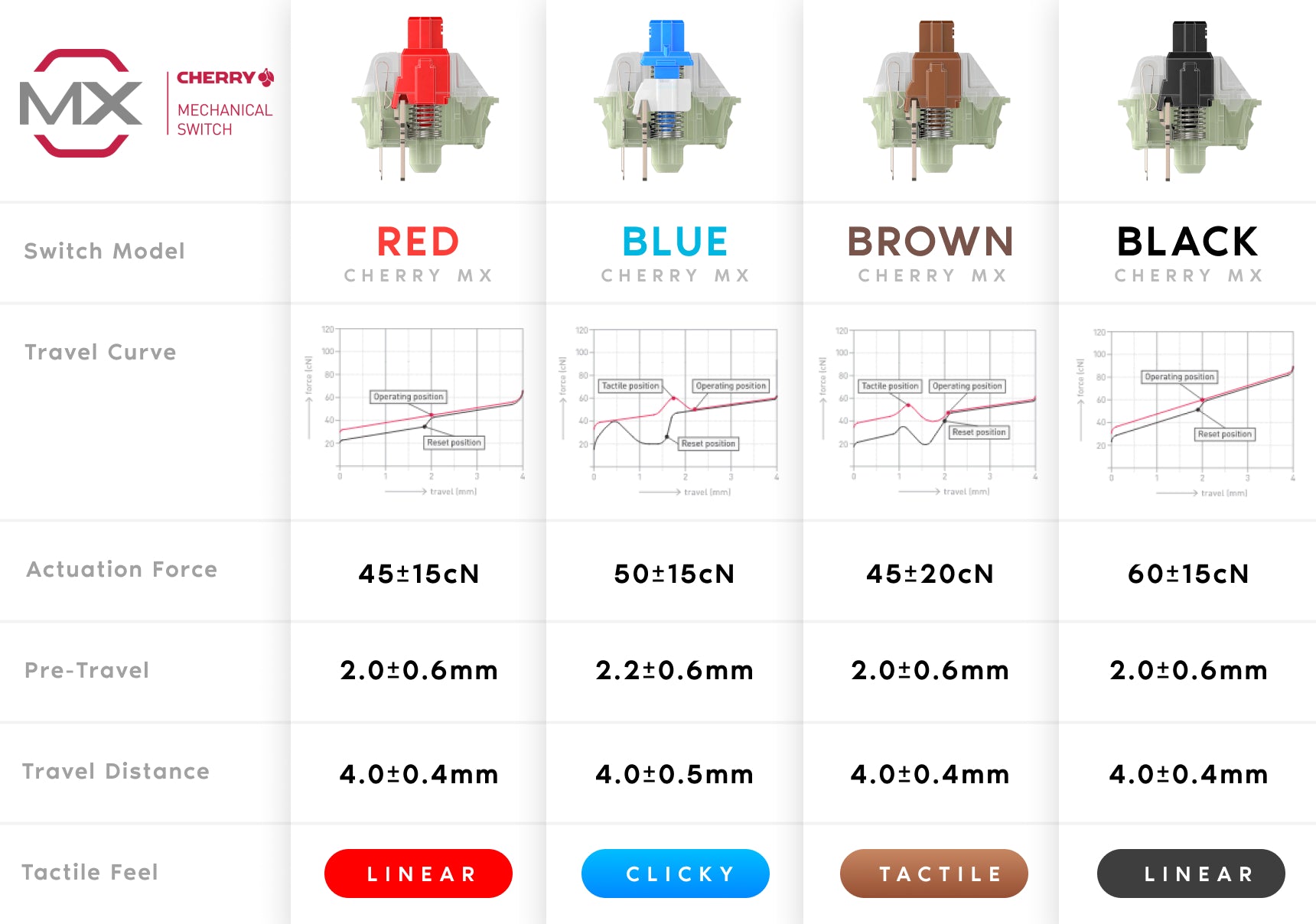 PRODUCT SPECIFICATIONS
Version
Wired 2021 Version
Switches
Electro-capacitive switches
Others
Pre-installed silencing rings and Self-lubricating POM sliders
WHAT'S IN THE BOX?
Great Keyboard
Really love this keybord. EC switch never go wrong.
NiZ Atom 66/68/82/84 35g 2021 Ver.
Great keyboad
Very good keyboard. Thank you!
RMA Arrived, Product Incompatible
This is a follow up to my other review of this product, but given that I can't edit my previous response, and this is my second keyboard from Epomaker, I'll write a quick update.
I received a new keyboard at no charge, (courtesy of Epomaker) and within 48 hours was having the same issue with the second keyboard. This is on two separate devices, and having no issues with my other two keyboards (to confirm that the issue was not with my desktop/laptop). When I initially reported problems with the product, Epomaker stated that plugging the keyboard into a USB 3.0 port (or a USB 2.0 port that is too close to a USB 3.0 port) is likely what caused the problem. If this is indeed what caused the problem, then this is ridiculous, since it's not uncommon to have such ports grouped together. Mine are located over an inch apart and I'm still having issues.
If it's not what caused the problem, then 1) why am I receiving two defective products from the same manufacturer, in which I had to pay my own shipping costs and was refused a refund; and 2) why was this the only suggestion by Epomaker's support team that this was the issue?
It seems like I'm in the minority and you're probably going to end up with a solid keyboard that has a very rewarding typing experience. It's possible that I have software that's interfering with the Epomaker boards. My issue is that after providing ample evidence to Epomaker that there are issues I haven't been able to receive a refund, and nowhere on the product page does it mention the issue with the USB ports, or how far apart they have to be to avoid causing problems (if that's indeed the issue). I just wish they took better care of their customers.
Hello,
Thank you for leaving a review here.
We are so sorry for the issue you met.
If you have met any problems when using the keyboard, please feel free to contact us by emailing to support@epomaker.com and attaching your order number and a video to show the issue. Our support will be happy to help you out.
If you have other questions, feel free to contact us.
Thank you for your understanding.
Kind regards,
Epomaker Team
FAQ
Shipping & Handling
Which countries do you ship to?
We are generally able to ship to most countries via DHL Express, and many countries via Standard Shipping. You may clarify with our team to see whether Standard Shipping is available to your country.
Note: For the country of UK, India and Russia, we can only do Standard Shipping. For countries of Africa, Argentina, Hawaii, Kuwait, Mauritius, Montenegro and Sri Lanka, to name a few, we can only do Express Shipping. Click here to read our Shipping Policy.
How much does shipping cost?
We have two shipping methods - Standard Shipping and Express Shipping.
Standard Shipping Is free for most countries/areas.
Express Shipping via DHL Express is 10-40USD depending on your country. If your order is over 500USD, DHL Express Shipping is free*.
*The GK96S, SK96S, AK84S and NT68 are exceptions for free shipping.
Shipping fees exclude import taxes or processing fees that might be applicable for your country. Epomaker is not responsible for any form of such fees.
How long does it take to receive the order after it is placed?
For in-stock products, your order will be shipped within 3 working days. Customized items will take a longer time (do check in with our staff for more information). On normal non-sale days, once your parcel is shipped:
For Standard Shipping, it takes about 2-3 weeks for items to be delivered after it is shipped. For some countries, it might take up to 2-3 months, depending on your country and its custom procedure. The duration for transit is beyond our control. Epomaker does not arrange refunds for such cases. Please consider an upgrade to DHL Express or keep the waiting time in mind.
For Express Shipping, it takes about 3-7 days for items to be delivered after shipping out.
*Note: Shipping period might be affected due to festive seasons or other unforeseen circumstances.
Warranty & Returns
7-Day Return Policy
On the ground of disliking a product, you may return any non-customized and non-sales product that is sealed, within the 7 days upon receiving it. To be eligible for a return, your item must be unused and in the same condition that you received it. It also must be in the original packaging.
Customized and sales products, accessories, or spare parts are excluded from the 7-day return policy. The shipping fee, handling fees, or any form of tax caused by return will NOT be refunded. Additionally, a restocking fee (35% of the item's retail value) will be charged under this circumstance... Click here to read our full return policy.
1 Year Warranty
Epomaker offers a 1-year warranty for keyboards and DIY kits, and offers a 6-month warranty for keycap sets and cases (e.g the case-only product sold separately). Batteries will be covered by the 3-month warranty. Accessories such as keycap pullers, switch pullers, free spare keycaps, cables etc., are excluded from the warranty. To claim for a warranty or confirm whether your product is eligible for return/warranty, please kindly contact us via support@epomaker.com.
The warranty does not extend to any product whose serial number has been defaced or altered, just as the warranty will cease if you make modifications in the software not authorized by Epomaker. Click here to read our full Warranty Policy.
48 Working Hours response to Support Inqueries.
For items that are damaged, incorrect, or faulty upon delivery, you must contact support@epomaker.com within 7 days upon delivery. You need to provide any solid proof of the problem you come across. Epomaker will help you identify the problem, and may cover the shipping cost according to the agreed amount. Please kindly note that a shipping fee that is extremely higher than the 15% of product value is non-refundable. The shipping fee won't be refunded if the product is not with any manufacturer defects.
Product Questions
How to choose different switch options?
To choose the suitable switch, it depends on the scenario you use the keyboard and your preference on the typing experience. Here is our helpful guide for your reference: View our Switch Selection Guide
Where can I find the manual/software/driver for my item?
For manuals and software, you may find it in this link: software downloads page
Are there any keyboard with layouts other than ANSI (US Layout)?
As the ANSI is one of the most popular layouts around the world, our keyboards are following this trend for now. For other layouts, we will try our best to make them available on our website in the future.
I want to make myself a DIY keyboard. Where can I find some help?
You may join our Discord to ask for assistance: Click here to Join